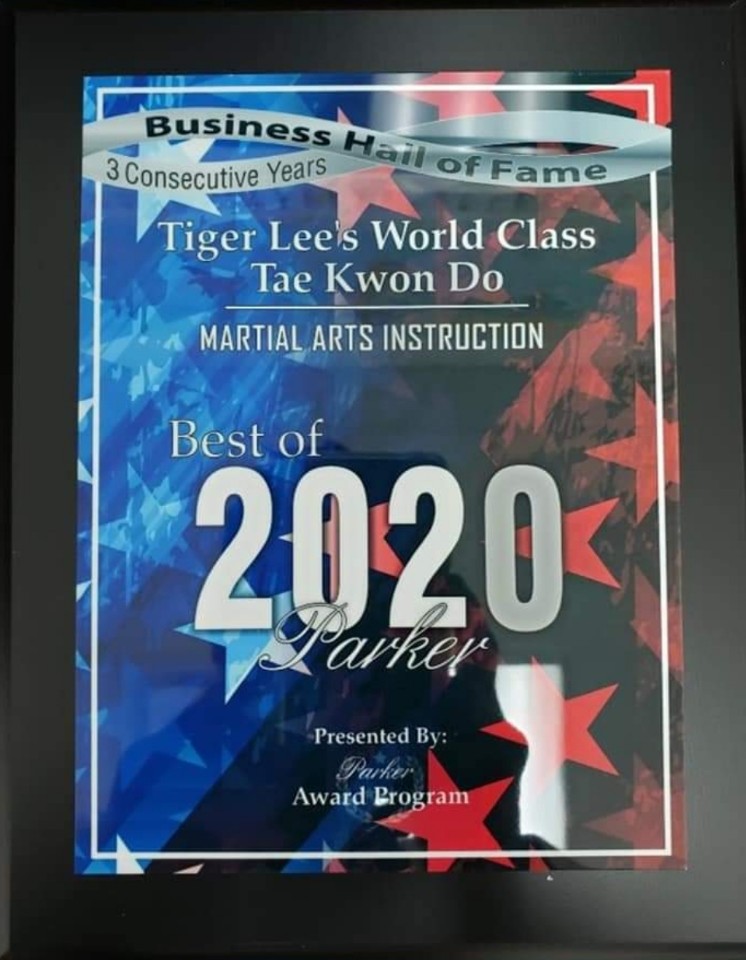 Tiger Lee's World Class Tae Kwon Do has been recognized as the Best of 2020 in martial arts instruction.
Tiger Lee's martial arts classes are a great way to instill confidence, build strength and agility, control weight, sharpen focus, increase self-discipline and respect, reduce stress, and develop coordination in a fun environment where you will build lasting friendships with positive, like-minded individuals.
We strive to provide a clean, bright, and safe training environment – the finest facility, and the best martial arts instruction available in the Denver area.
At our school, we are dedicated to maintaining an encouraging atmosphere and learning environment. It is our intention to balance positive discipline and a high level of expectation with respect, enthusiasm, encouragement, and support.
We constantly do our best to be role models for what we would like our students to learn. At Tiger Lee's World Class Tae Kwon Do, our intention is that our students learn skills to be prepared for success in life as well as in martial arts.
To consistently provide the highest quality of martial arts instruction
To help each and every student reach their maximum potential in all areas of their training
To bring a positive impact to students' lives through Tae Kwon Do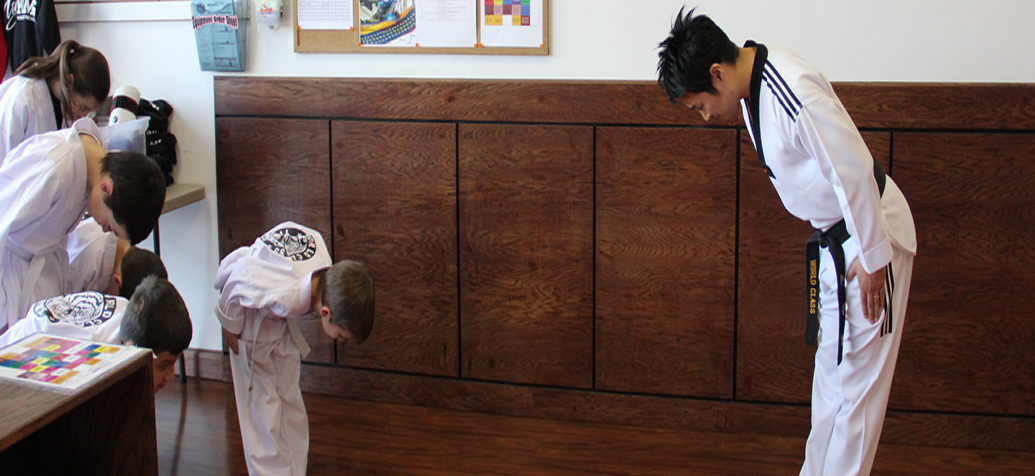 What They Say
"Our twin boys joined the Little Tigers program back in November and have fallen in love with TKD. The masters teach authentic moves and instill discipline through three major focuses - eye, mind and body - while still creating a fun atmosphere. As someone who previously obtained a black belt, my standards are high. That being said, I wouldn't send my children anywhere else."

Diana Choi

Parent
"The Masters keep the children entertained/interested/having fun while teaching discipline, balance, focus, and martial arts skills. This was our second attempt at Tae Kwon Do where my son was bored with the first location. Now...he can't stop talking about going to class. Because of his excitement, I joined myself and it's been a great father-son bonding experience. I would highly recommend Tiger Lee's World Class Tae Kwon Do."

Nick Dalesio

Parent
"A school that you can entrust your children with to learn and to progress with safety in mind. A school that will teach your family skills that will enhance your life."

Bill Sparks

Member/Parent